I've been working on a custom order for one of my hubby's cousins, she's getting married and asked me to make the bridal party some jewelry! So stoked! The bridesmaids and the flower girls are all in my hopefully capable hands! Here are some previews, bridesmaids are finished up, just need the sign-off from the bride herself, then onto the flower girls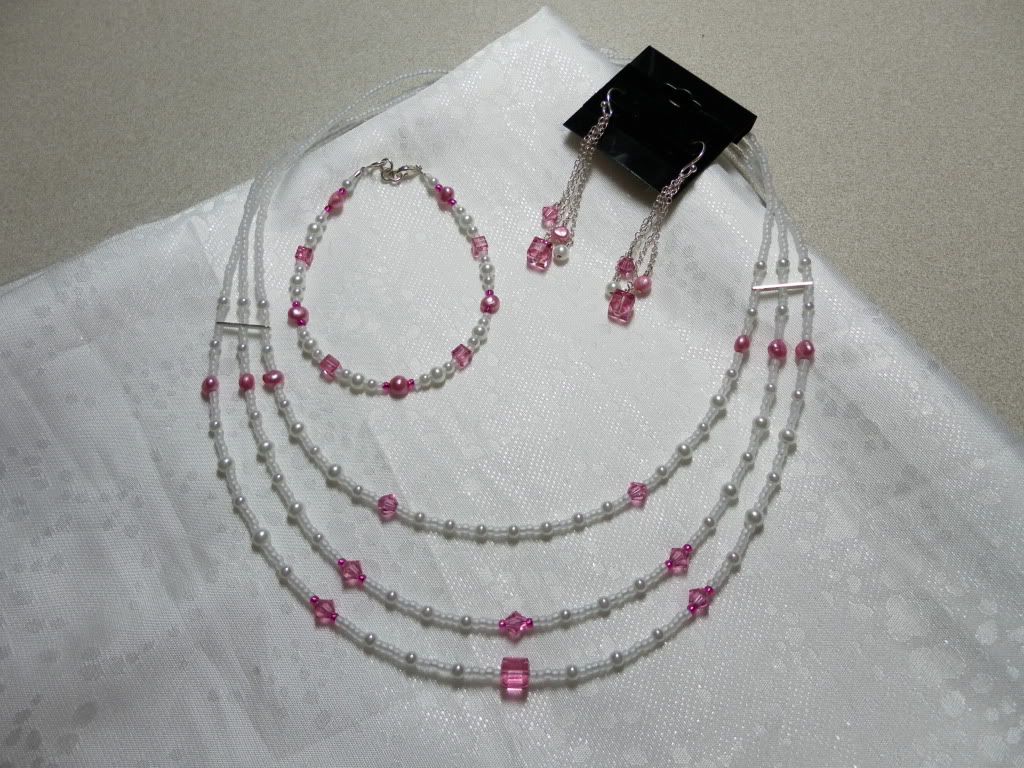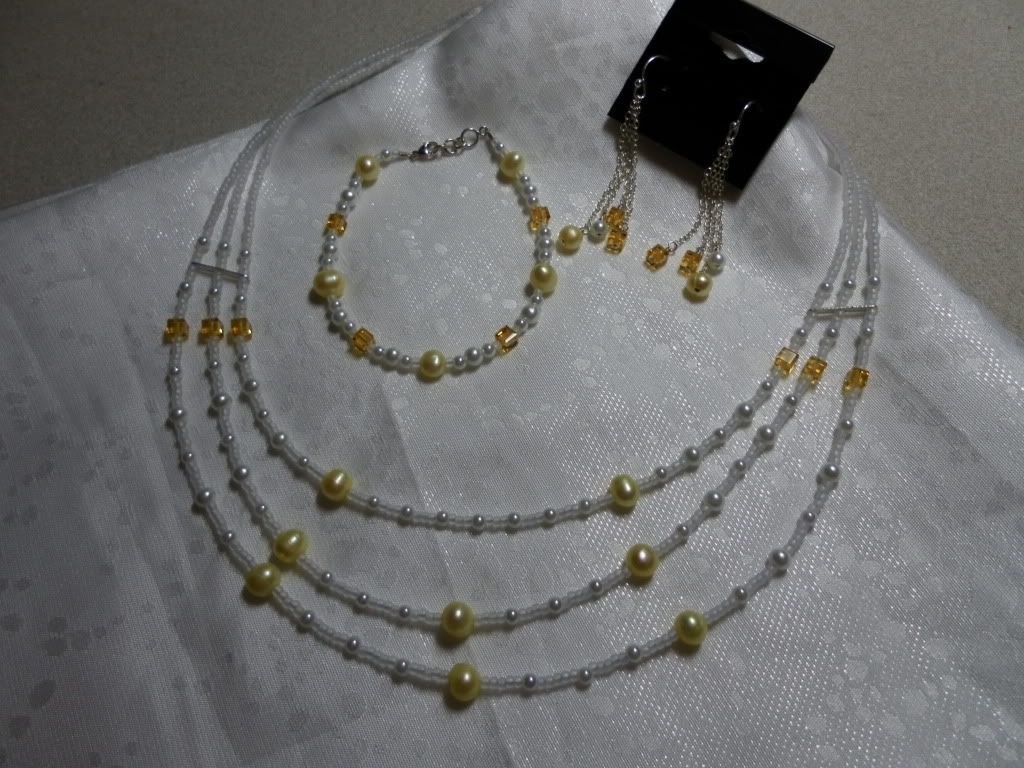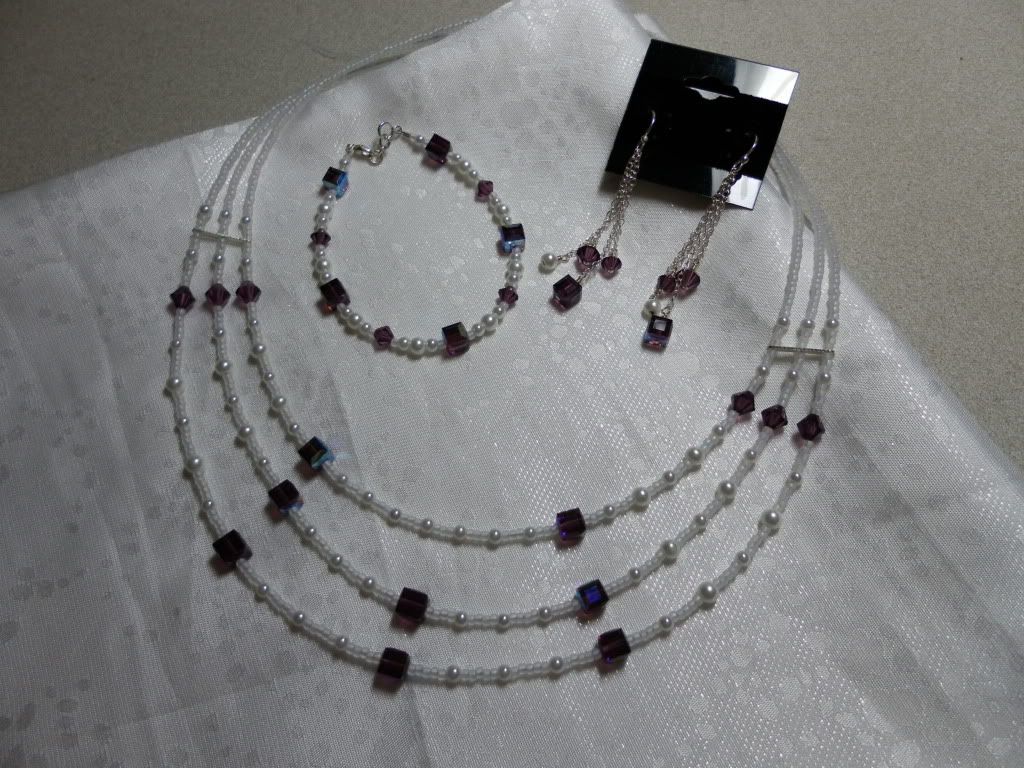 The purple came out darker than expected in the picture, but it's much lighter in person and has already been matched to the outfits.
I'm off to the cities to visit with my mom for mother's day this weekend, and I'll be taking her and her bestie to see Dark Shadows on Friday along with some plant shopping both Friday and Saturday. Until then, friends.