Recently I read an article in Bead & Button that opened my eyes. I would love a design from the magazine or another book or online, I would make that design and I would add it to my inventory of things to sell at craft shows. I really didn't think I was doing any harm by this. It's not like I was taking credit for the design, I would tell people where it came from.
But then I read an article in the new issue of Bead & Button (issue #113) and I guess I wasn't the only one to have a change of heart. (
Check that out here
) I guess what I'm trying to say is I'm sorry to all the designers I've inadvertently done this to. There's really no way for me to take back the pieces that are already gone or go back in time and not do this in the first place. However, I can make changes as of now and for the future. So that is the plan. I will no longer sell pieces that are designed by another person. The only work I will be selling is of my own design.
For me, this means a complete overhaul of what I have done and rethinking where I want my beading to go. I'm going to take this as a challenge to better my own beadwork and design strength to create an entirely new line of pieces. Here is what I've decided on. Geek Beads. I am a total nerd at heart and that is where I will let my heart go in my beadwork. Here's a couple examples of what I mean:
My favorite mythological creature (and future overlord) Cthulhu: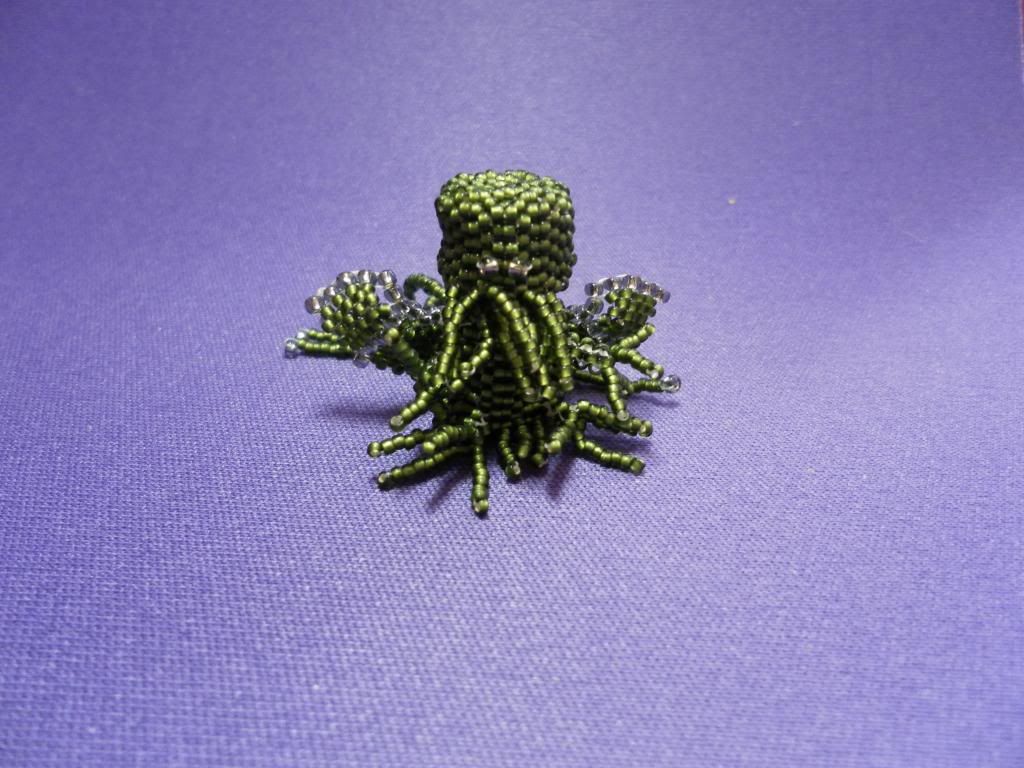 Also on my radar is my favorite comic book character Batman: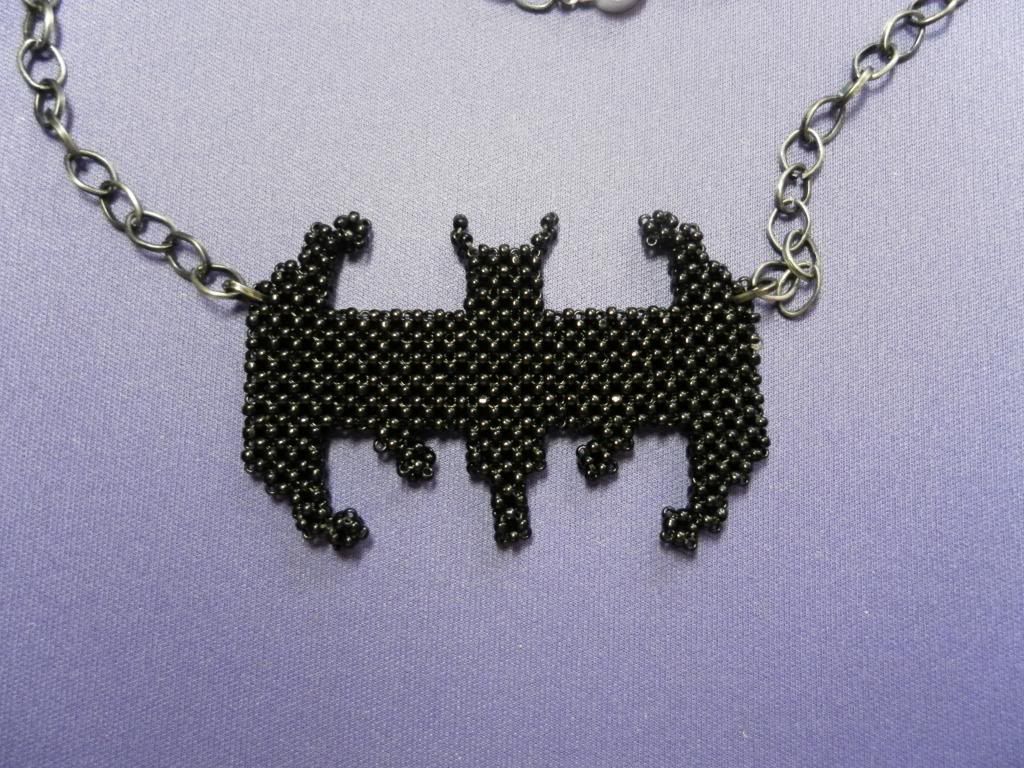 And, although I am not as versed in this geekery as I will be someday soon, the Star Trek Commander's Pin: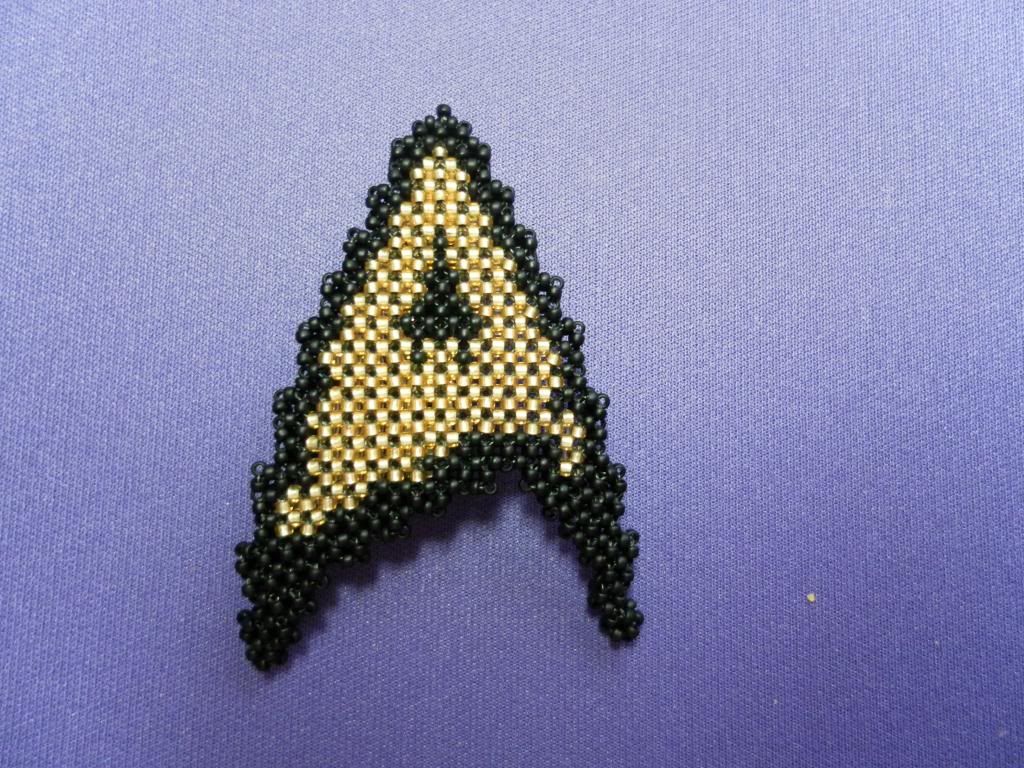 These designs are completely original to me. I have spent the time to design them in my head, on paper and then with beads. As for the rest of my collection/inventory that I am no longer selling? I've decided to start giving pieces away as gifts to my friends so I don't have to worry about any copyright issues.
Once again, I just want to say to all of the designers that I have done this to, I am sorry. I still love the beadwork you create and it will not stop me from making pieces for myself or a few family and friends as gifts, but I will no longer hurt your work by selling it.